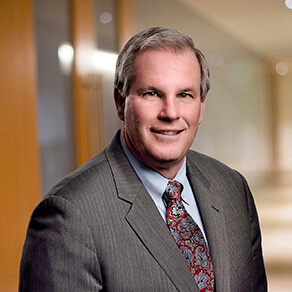 Dannible & McKee's Ongoing Response to COVID-19 From Managing Partner, Mike Reilly
3.23.20
Dear Friends and Clients,
As a follow up to my message last week, I want to share an update on the recent actions we have been taking to protect the health and safety of our personnel, families and communities while continuing to provide our clients with the highest level of service.
In line with Governor Cuomo's Executive Order, although our business is considered an "Essential Business," nearly 100% our personnel are already working remotely.  All our offices are open, and our professionals are accessible by phone or email to meet client needs.  To help protect and contain the spread of the virus, we have communicated to our personnel to switch all in-person meetings and on-site client work arrangements to virtual meetings, phone calls and remote work arrangements.  For our individual tax clients, we request that you either send in or email (via our secure email link) your tax information vs. an in-person meeting.  Or you can drop off your tax information to our office.
As you navigate through these temporary new challenges for your business and daily lives, we want you to know that our professionals are by your side to help you stay up to date with tax and compliance changes and the significant measures governments are taking in response to this pandemic.
The Internal Revenue Service recently announced they are providing special tax filing and tax payment relief to individuals and businesses in response to the COVID-19 outbreak.  In this historic move, the IRS has pushed the April 15 tax filing and tax payment deadline to July 15 this year for taxpayers who haven't filed their 2019 Federal tax returns.  New York State extended their tax return filing and tax payment deadline to July 15 as well.  First quarter 2020 estimated tax payments due April 15 are also deferred until July 15.
To keep you informed as further changes take place, we have created a resource center where we will disseminate important information.  Please be sure to bookmark our Coronavirus Resource Page and check back regularly for updates.
Wishing you good health and safety while we work together to get through this difficult time.
Michael J. Reilly, CPA/ABV, CVA, CFF, CDA
Managing Partner