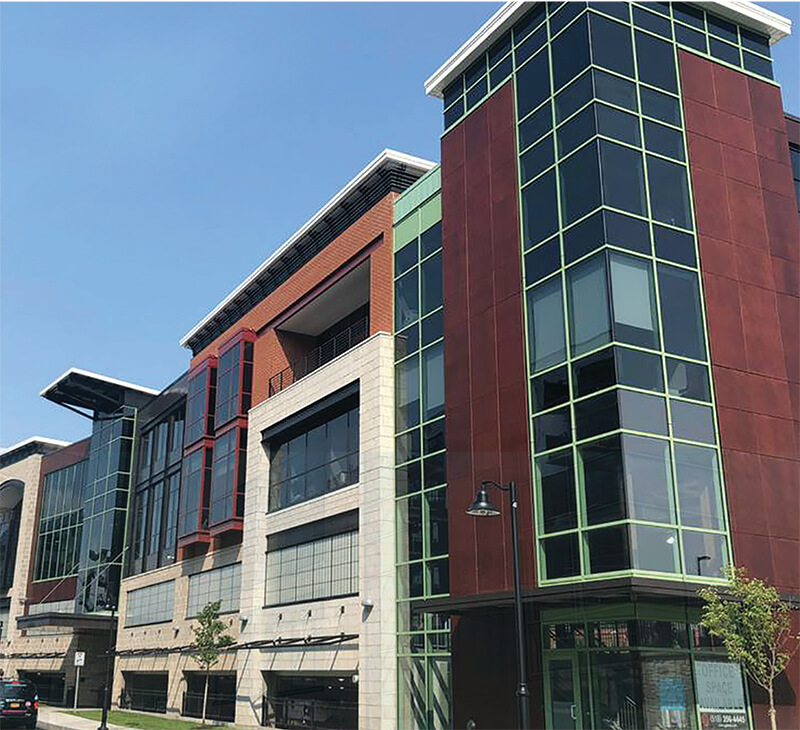 Dannible & McKee, LLP Announces New Location at Mohawk Harbor in Schenectady, New York
4.18.19
Dannible & McKee, LLP, a full-service certified public accounting and consulting firm, is pleased to announce the opening of their new regional office location in Schenectady, New York.  The new space, located at 220 Harborside Drive, Suite 201, will enable Dannible & McKee to continue to accommodate growth in Eastern New York.
"As our firm and client base continue to grow, we felt the time was right to move into a larger office setting in the Capital Region," said Michael Reilly, CPA/ABV, CVA, CFF, CDA, managing partner at Dannible & McKee. "We are excited to be part of this growing development and feel that it will allow our firm to continue to add talent and enhance the services that we provide to our current and future clients."
The new office is located within Two Harbor Center at the dynamic Mohawk Harbor. Constructed in 2017, Two Harbor Center is a mixed-use building with a total of more than 65,000 square feet of office and retail space.
"As an area ripe with new growth and expansion, we recognized the prime opportunity to bring value to the market in a unique way," continued Reilly.  "With our expertise in specialized areas, such as consulting for startups, bookkeeping, ownership transition and mergers and acquisition strategies, we are well-positioned to help local companies prosper at every stage of their growth cycle."
Shannon Forkin, CPA, CGMA, a tax partner at Dannible & McKee, established the firm's presence in the Capital Region in 2014.  Forkin has extensive experience in all areas of taxation to a variety of clients, including multi-state taxation and strategic planning. She specializes in working with healthcare, nonprofit and professional service clients.  Along-side of her are other industry-specific experts who specialize in the audit, tax and business consulting disciplines. Forkin will continue to oversee the operations at the new office, following the same business model that has driven the success of Dannible & McKee over the last 40 years.
Dannible & McKee is hosting a Grand Opening Celebration at their new office on May 9, 2019, from 4:00 p.m. to 6:00 p.m. The Capital Region Chamber of Commerce will officiate a ribbon cutting ceremony at 4:15 p.m. The community is welcome to attend.
To contact the Capital Region office, call 518.836.5661.