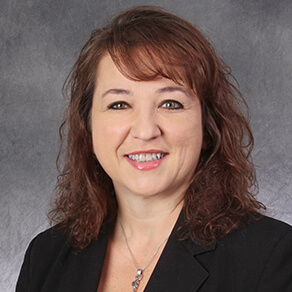 Lessons Contractors Learned from the Pandemic
11.4.21
Due to the essential nature of its work, the construction industry was able to continue to operate during the COVID-19 pandemic. However, similar to the recession of 2008, many companies learned valuable lessons from their missteps and actions that were taken or even not taken. During the first several months of the pandemic, we saw a gambit of decision-making approaches ranging from knee-jerk reactions and overreacting to the situation, to some that took the business-as-usual approach and were not prepared as a result. Successful construction companies remained controlled in their decision-making and disciplined in their practices, they watched cash flow carefully, communicated with their people and customers regularly, stayed informed in their industry and economy, embraced technology and remained flexible.
Many times, due to poor processes related to project bids, estimates, change orders and project analysis, issues related to project overruns, changes, and even accurate and timely billings, can exist and go undetected until it is too late. Very often, poor communication between project managers and finance and accounting exacerbates this issue. As projects were delayed at the onset of the pandemic, material costs rose rapidly, and contractors were left absorbing these costs, diminishing previously predicted margins. There were also delays in obtaining materials, resulting in labor overruns and timing issues. An essential component in a rapidly changing environment is making sure financial reporting is performed timely and accurately, and the results are discussed with project teams to identify any issues or delays. Identifying and quantifying these can assist in identifying potential contract changes which may be converted to change orders. For new projects, contractors also had to deal with increased costs in their bidding, which included the rapidly rising unpredictable material costs. Bidding processes were not always set up to accommodate these rapid changes. Revisiting bidding and pricing practices on new work regularly ensures that pricing for materials, labor, productivity, etc., are aligned with current market conditions. Using historical productivity and pricing information can lead to significant problems, decreased margins and ultimately poor performance as contractors work to break even. Many contractors found it difficult to keep up with the rapid changes taking place during the pandemic or were unaware of the significance of their impact, which had a significant negative impact on their margins and cash flow. Successful contractors reviewed current jobs and analyzed bidding processes regularly to keep up with the material costs and other changes caused by the pandemic.
Another common mistake that was made before and during the pandemic was not forecasting cash flow changes or performing timely financial analysis. Financial results and cash flow projections should be prepared and updated on a timely basis to understand what short-term costs and backlog revenue look like. As construction companies were burning off backlogs, replacement work was slowing, and PPP funds were shut down, cash flow issues were emerging. Contractors also had to take on additional costs to protect employees and make job sites safer. Successful companies took actions focused on conserving and accumulating cash reserves and gaining access to liquidity. Forward-thinking companies knew not to count 100% on their backlog as some projects were delayed, diminished, and even canceled, so they discounted cash flows on their known backlog, expected win rate and amount of available work to bid. Having visibility into and constant analysis of your company's cash flow and financial results is essential for understanding health and performance and was vital in the rapidly changing, unpredictable environment caused by COVID-19.
Historically, contractors have been reluctant to adopt technology solutions. However, the pandemic created challenges for accounting, human resources and payroll departments and created costly stalls and delays in routine events for both management and employees. Successful firms were prepared for such events using technology to perform certain tasks, such as secure electronic document delivery and automated payment processing. In addition, companies utilized various products such as "Software as a Service" (SaaS) to minimize internal IT commitments in a budget-friendly manner, while also reducing employee and office costs by eliminating manual, paper-intensive tasks. This allowed office and accounting personnel to become knowledge workers rather than data entry workers. Integrated, automated solutions can also turn around customer payments at a faster pace through the use of electronic invoices and portals. The challenges presented by COVID-19 have caused many construction companies to embrace technology in order to survive and this trend is expected to continue.
Overall, the pandemic created frustration and difficulties many contractors had not been faced with before. For some, it proved to be an insurmountable obstacle, but for many, it highlighted issues with the current status quo that needed to be addressed for some time. Material cost changes, historical bidding models, cash flow forecasting, timely financial analysis and use of technology have been independent areas of constant struggle for many construction companies at any given time. All of which came together during the pandemic to create a "perfect storm" that companies were forced to address. Successful companies took action and found ways to overcome their obstacles and improve their processes permanently allowing them to better manage their company and profit margins, grow equity and develop cash reserves to support a growing business.
Contributing author: Lori Beirman is a Supervisor at Dannible & McKee, LLP, who has over 20 years of experience in audit, reviews and compilations in a variety of industries such as construction, manufacturing and professional service firms. She specializes in data analytics and fraud.