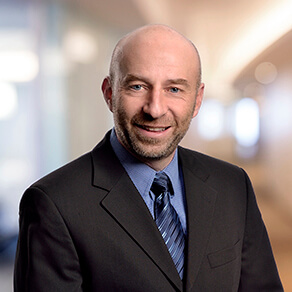 Is Your CPA an Expert in Manufacturing?
8.28.23
Manufacturing has long been the backbone of our economy. As a result, nearly every CPA firm works with at least some manufacturing clients. However, many CPA firms fail to treat manufacturing as a specialty area where they truly gain the knowledge and expertise to provide the best possible service to their clients.
Could your business benefit from working with a CPA who has a deep understanding of the manufacturing industry? At Dannible & McKee, our manufacturing industry specialists provide an unmatched level of expertise in delivering a multitude of services to manufacturers. These include traditional annual services, including tax return preparation and financial statement audits, review and compilations.
While performing annual tax and accounting services, our specialized knowledge helps us identify issues and areas for improvement. We perform comprehensive year-end tax planning for most of our manufacturing clients, which allows our tax experts to identify and implement opportunities for tax savings and incentive programs for manufacturers. In addition, our manufacturing expertise helps us perform attestation services most efficiently and effectively while also identifying areas to improve operations and profitability.
One of the most essential specialty areas for manufacturers is cost accounting, as it plays a crucial role in determining the profitability of manufacturing operations. Our specialists have detailed knowledge of cost accounting, including standard cost accounting, activity-based costing, full absorption costing and variance analysis. We assist our manufacturing clients with special projects to ensure their cost accounting system provides management with the necessary information to make informed decisions for running the business and achieving the desired level of profitability.
Our manufacturing clients also benefit from our expertise in many other specialized services, such as:
Product cost structures and margin analysis;
Overhead cost reduction programs;
Budgeting and forecasting;
Customer profitability analysis;
Inventory management and control systems;
Capital expenditure budgeting;
Cash management and collection programs;
Internal audit, internal control and fraud detection programs; and
Financial analysis and industry benchmarking.
While other CPAs provide services to manufacturers, only a few have the industry knowledge and commitment to client service that allows Dannible & McKee to assist manufacturers in achieving their goals.
And don't just take our word for it! We can provide references from the many manufacturing clients we've served across New York State and beyond, who will attest to our expertise and exceptional level of service!
Intrigued? Reach out to me by email, and we can set up a time for a phone call to discuss how Dannible & McKee can help your manufacturing business.  If you're interested, I would also be delighted to provide additional information about Dannible & McKee, including those client references we are always proud to share!
Contributing author: Victor W. Vaccaro, Jr., CPA/ABV, CFF, CDA, partner-in-charge of assurance services, has over 31 years of experience providing auditing, accounting and consulting services. He specialized in working with manufacturing companies and architectural and engineering firms. For more information on our manufacturing services, contact Vic at vvaccaro@dmcpas.com or any of our professionals at (315) 472-9127.